Frequently Asked Questions
Here are the answers to some of the questions I am most frequently asked...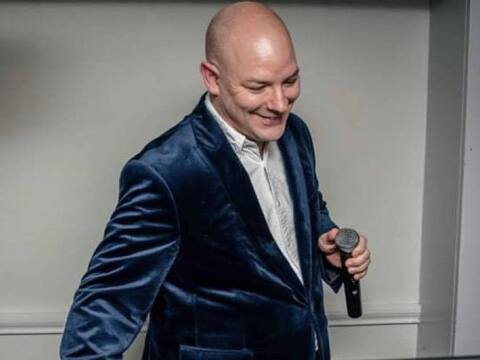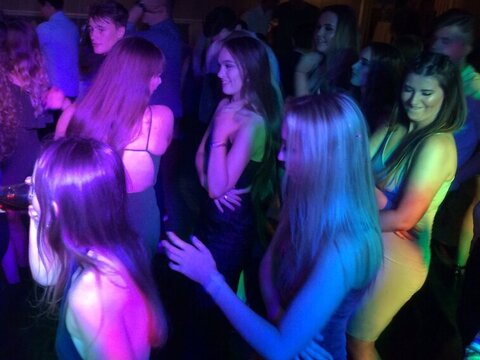 Tell me about yourself! What do I / my venue need to know about you?
I'm an experienced professional mobile DJ suitable for all ages and occasions, based in the north-west of the UK. I bring all my own sound and lighting equipment and stands - all I need at the venue is power; alternatively, I'm happy to use any suitable equipment installed in your chosen venue. The venue will usually want to know that I have full public liability insurance and all my equipment has regular electrical safety (PAT) tests; you can find my certificates here. I have also had an enhanced Criminal Records Bureau (CRB) check - more recently called a DBS check.
What sort of music do you play?
I'm happy playing a wide variety of music, and it's important for me to get an idea of what you like. Please discuss music choices with me before booking if you have any particular preferences.
How far in advance should I contact you?
I would recommend getting in touch as early as you can, as I'm booked up well in advance of many dates. There's always a high demand for high-quality services - not just DJs, but venues, caterers, and so on.
Can I see you working before I book you?
Much of my work is for private functions such as weddings and birthday parties, and for obvious reasons I can't invite you along to these. But I do play in public venues occasionally; to find out when my next publicly-accessible gig is, please contact me.
Will you work alongside other entertainment / suppliers?
Definitely - and if you'd like to hire a band, ceremonial musicians, a magician, a dance floor, a photo booth (etc) and need a recommendation, please let me know what you're looking for; I'll almost certainly be able to suggest somebody.
How do I book you?
Firstly I need to check my diary and make sure I'm available for you, answer any questions you may have and give you a price. You can contact me any way you like for me to do that. After that, I'll always ask you to send me an email or other message to confirm your booking, and I'll reply to confirm the date is in my diary. This minimises the possibility of any misunderstandings, but if something needs to change unexpectedly, I will do my best to help. I'll stay in touch regularly from that point until your occasion, but you can contact me at any time.
How long do you need to set up / take down your equipment?
I usually need 60-75 minutes to load everything in and get set up, and about 40 minutes to pack up and get out - but this can vary depending on the distance between the car parking and the function room. Please let me know in advance if timings are important and we can work out how best to do things.
My chosen venue has a sound limiter...
Some venues have a sound limiter fitted which cuts off the stage electrical supply if the maximum volume permitted by the venue's entertainment licence is exceeded. Many entertainers refuse to work in venues with these devices, as they can be unpredictable and can damage equipment. They're no problem to me, but please ensure that you're happy with the volume restriction at the venue before booking me, as this is completely out of my control.
How and when do I pay you?
I ask that the full balance is paid in cash or by bank transfer at any point on the night or beforehand that suits you, but before I begin. The main reason for this is that I prefer not to have to disturb customers at the end of an occasion, when they may still be talking to their guests. If you wish to make alternative arrangements, this must be discussed and agreed between us at the time of booking.
Can you stay later if we're having fun?
Please feel free to ask me! I am definitely not a "clock-watcher" who starts to pack up immediately a set time is reached. However, please bear in mind that it is usually the management at the venue who decide what time the music has to stop, and they are usually strict, as they may have licence conditions and/or need to get their staff home on time. Because of this, I usually announce "the last song" a few minutes early, so that I have the time to play "one more song" before the end, and keep everybody happy!